25.07.2016
September 3 - 4 Lviv Euro DrupalCamp 2016 is waiting for you!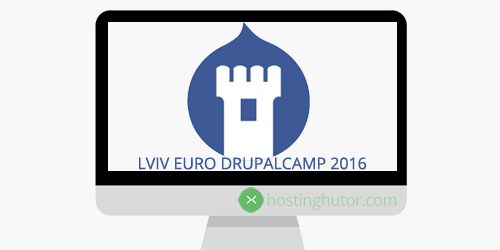 On September 3 - 4, everyone who is interested and works with CMS Drupal will traditionally gather in Lviv. Lviv Euro DrupalCamp 2016 promises to be even more fun, more emotional and informative!

About Lviv Euro DrupalCamp
Lviv Euro DrupalCamp this is an annual conference for anyone interested in supporting and developing Drupal, which takes place in Lviv. The event brings together more than 200 participants from all over Ukraine and neighboring countries - Belarus, Moldova, Poland. The event takes place for two days and is divided into an entertainment part, where participants communicate and relax and, directly, a conference, which consists of three streams of reports.
A fiery party with contests and competitions, as well as surprises and great music, new knowledge, delicious treats, a T-shirt and interesting souvenirs are waiting for you this year at #lvivdrupalcamp.
Drupal and Lviv - the perfect combination! Do not miss!
Place of presentations: Taurus Hotel, pl. Prince Svyatoslav, 5.
The ticket price includes: party, t-shirt, lunch.
Tickets are available on site: ledc2016.2event.com
Note! Ticket sales end on 08/26 so that event organizers have time to prepare t-shirts and name tags for each participant.
Latest news
Latest Blog Posts