09.03.2022
Important changes in some Ukrainian domains!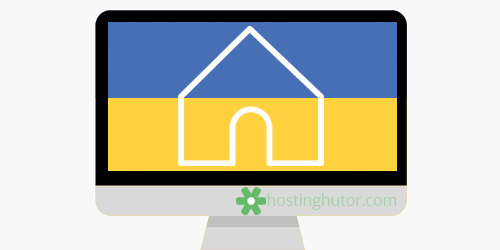 Dear users! In some Ukrainian domain zones the Redemption period for domains has been increased from 30 to 60 days. Thus, registrants retain the rights to domain names for 60 days if they were unable to renew them due to difficult circumstances.
You can read about the domain life cycle and various periods in the operation of a domain name
in our blog
.
Extended domain recovery period for Hostmaster
The extended Redemption period is valid in public domains served by the Hostmaster company:
Note! "Hostmaster" reported that the .UA domain is operating normally and the Redemption period remains the same.
Also, the extended Redemption period is valid in the regional domains served by "Hostmaster":
ck.ua / cherkassy.ua / cherkasy.ua
cn.ua / chernigov.ua
cv.ua / chernovtsy.ua
if.ua / ivano-frankivsk.ua
km.ua / khmelnitskiy.ua
kr.ua / kirovograd.ua
ks.ua / kherson.ua
lt.ua / lutsk.ua
pl.ua / poltava.ua
rv.ua / rovno.ua
te.ua / ternopil.ua
uz.ua / uzhgorod.ua
vn.ua / vinnica.ua
zt.ua / zhitomir.ua
volyn.ua

Extended domain recovery period in other registries
In addition, the dp.ua domain registry has notified that it is increasing the recovery period for its domains up to 60 days.
The co.ua / biz.ua domain registry reported that at the end of the life cycle domains will fall into the pendingDelete status, but will not be deleted. Customers will be able to renew their domains at the regular price.
Note! Where possible, we do not block the operation of the domain in the Redemption Period state - it will fully function during this period.
The Redemption recovery period for domains may be extended if martial law continues. Follow our news!
In addition to increasing the recovery period, the .UA domain registry has moved servers from Kyiv to European countries that ensure the operation of the .UA domain, and Cloudflare DNS firewall protection is now used to protect the com.ua and kiev.ua domains.
Latest news
Latest Blog Posts