19.07.2008
Choosing CMS for a site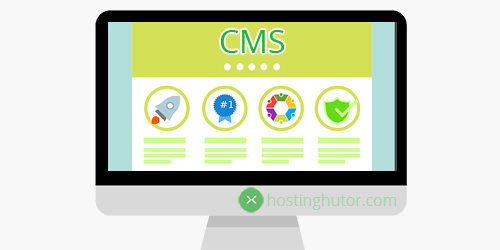 CMS - (Content Management System) - allow you to create a variety of sites even without knowledge of php and html. To create a fully functional website, it is usually enough to select a template and add the necessary content (text of the main page, contacts, list of services and tariffs). If the user knows the web programming language, he can create large portals by changing or adding system components.
First, let's try to consider the classification of control systems according to the following criteria:
Commercial / non-commercial - I think that there is no need to tell a lot. Commercial ones usually come in several variations or the so-called versions (for example, the standard version of the product includes the kernel of the system, the voting module, news, blog creation, and the PRO version with modules e-commerce

, forum, the ability to create blogs for users - everything to create large portals and services). It should also be noted that when buying a commercial system, you most often get a closed-source system (some systems have the ability to get open source for a fee), so the availability of technical support, as well as its quality, is an important factor when choosing a paid system. In free CMS the basic set of the system is provided free of charge and usually with open source code - for such systems most often there are many additional components (sometimes paid) to improve or expand functionality. For example, modules for creating blogs, online stores, etc.

Classification by system requirements - system requirements of the server for cms - database (MySQL, MS SQL, Oracle), operating system (Windows, UNIX), web server (Apache, IIS), supported programming languages (PHP, Perl, Java, ASP).
Thematic / general - developing the system in the direction of creating and supporting general types / other types of sites (for example, news, wiki-sites, e-commerce, etc.) or the ability to create sites of various types with the necessary functions using additional modules, components, plugins, extensions ( e.g. Joomla!).
And finally, the last property, which one way or another depends on the previous ones, is the number of available modules, mods, additions with which you can expand the functionality or customize the CMS to fit your specific needs.
The list goes on and on, for example, comparing systems by integration capabilities with third-party software (payment systems, 1C, etc.), by search engine friendly (seo friendly), etc.
The CMS market is developing dynamically and more and more solutions are being created for users and site owners - the same Internet project can be done equally well and tastefully on different systems, but you need to understand the following - do not shoot sparrows from a cannon - don't make a small corporate site or business card site using resource-intensive portal-type systems with modules that will never be used; also do not do the opposite, i.e. expand a highly specialized system to a portal type (wouldn't it seem ridiculous to make an online store based on WikiMedia?).
Latest news
Latest Blog Posts