16.10.2018
-18% discount on gTLD domains com, net, org!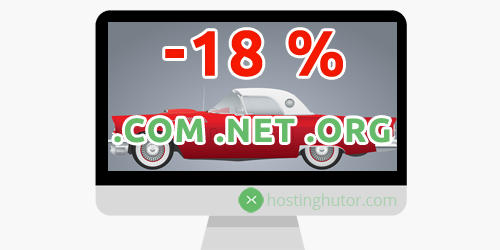 Dear users! Until the end of October we have a -18% discount on the registration of gTLD domains .com, .net, .org. Generic TLD is a classic domain name.
Do not miss the cool prices for registration in these domain zones!
How to get a discount on domains?
Discount code:
october18COMNETORG
Must be used when placing an order for a domain in your account.
Latest news
Latest Blog Posts